Thank you for visiting! We are OPEN FOR MEMBERS ONLY until further notice due to the COVID-19 virus. Please revisit our website for updates or click to the "stay connected" page for more information. 
DWYC is a Southern California Yachting Association Senior Club that offers it's members and guests unbeatable services and activities. We're famous for our hospitality, incredible dining experience, top-shelf bar service and hosting fun and entertaining social events. We invite you to click through the webpages and familiarize yourself with our menus, event calendar (below), on the water activities and how you can join the Dana West Yacht Club family.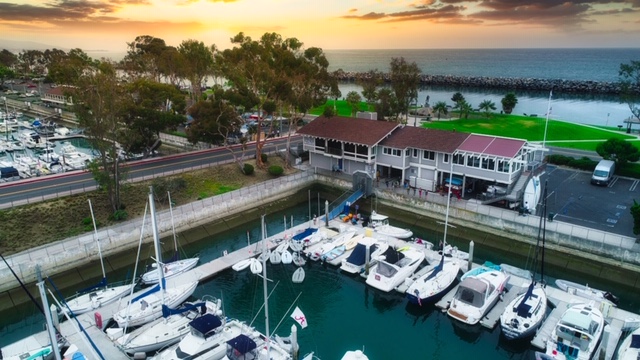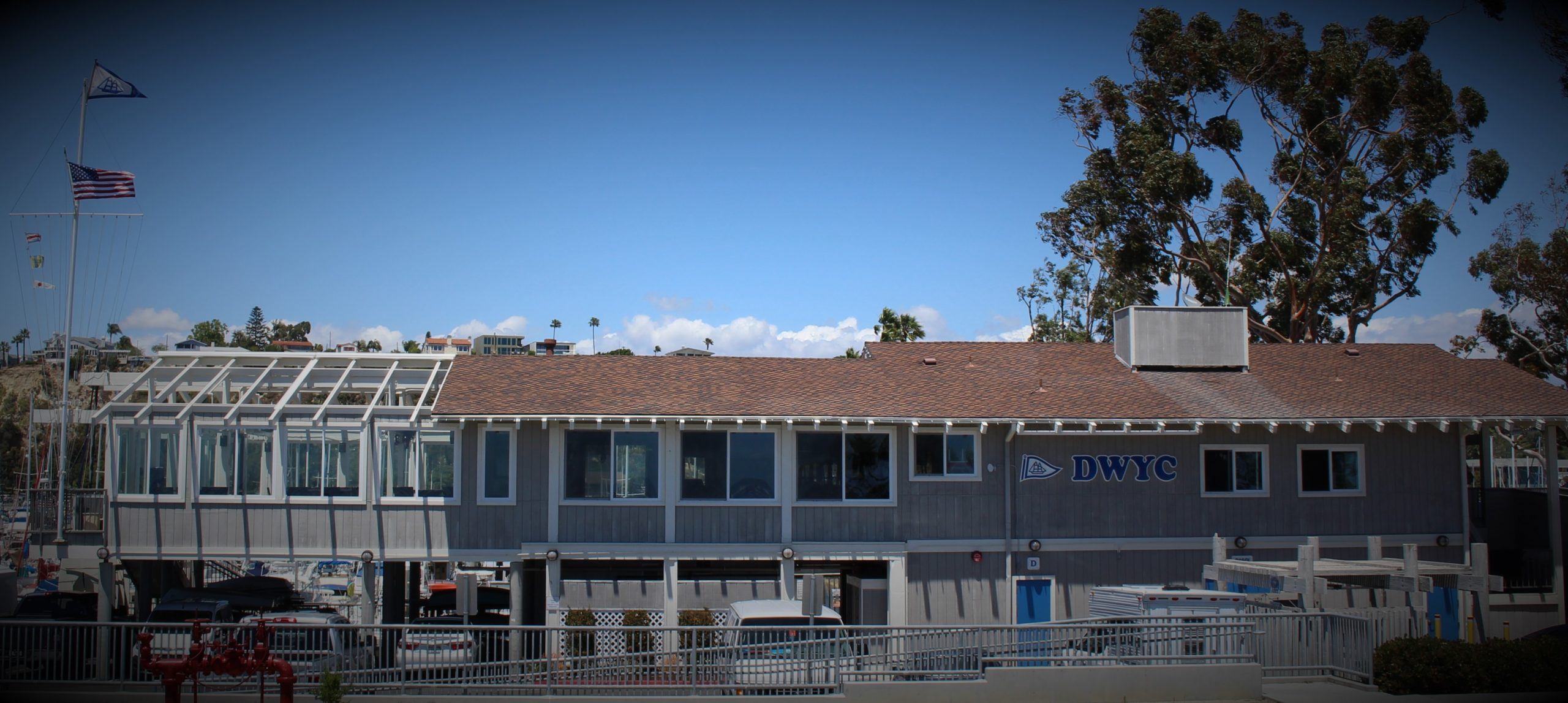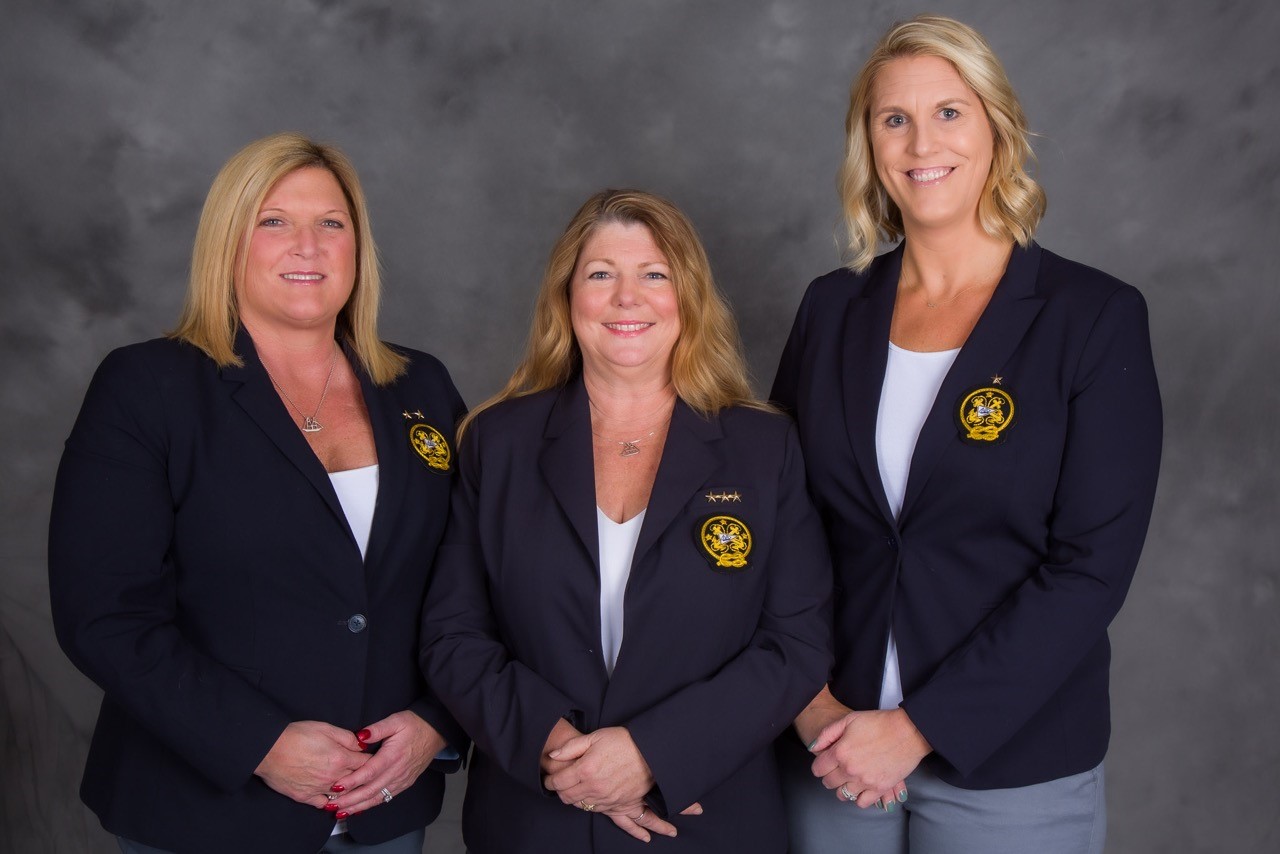 Fresh Ingredient, Tasty Meals
DANA WEST YACHT CLUB offers a delectable selection of regular menu items for lunch and dinner.  Enjoy one of our gourmet high-top "Burgers Your Way" or a tender Prime Filet Mignon.  Come in Sunday after 6:00 for our mouth-watering Prime Rib.  Have a serious appetite? Try the Captain's Cut.
Seasonal Daily Specials, Happy Hour
Executive Chef Joel creates a fresh variety of dinner specials each day. This is in addition to our daily menu that offers a wide selection of delicious, freshly prepared dishes for breakfast, lunch and dinner.
Stop in between 3:00 and 5:30 every Thursday through Monday for a light bite and a refreshing beverage. 
DWYC has one of the most active programs in Southern California, visiting destinations up and down the coast. This includes annual cruises to Catalina Island's Isthmus and Avalon annually, and extended cruises to Channel Islands, San Diego and beyond.
Weather seminars, cruising destination presentations and burgee exchanges with clubs members have visited are part of the program.
Dana Point offers some of the best competition in Area J with winds ranging from low to high challenging any racer on the course. We host a friendly two-man series, harvest moon series, weekly summer evenings, and a 3-day charity regatta benefitting American Cancer Society.
DWYC is also represented in regional regattas, championships and international races.
Fishing at DWYC is for both the y0ung and the young at heart! A fun live and learn charter on the water for the kids is the perfect experience, while the adult DWYC Anglers fish competitively in tournament throughout the year. 
There are more parties and events at the clubhouse than you can imagine!  Please see the master calendar for all the details.
Popular activities are karaoke, weekly game nights, sports viewing, dinghy poker, and planned parties that often include live music, dancing, costumes and prizes. Of course there is also holiday celebrations, such Mother's Day and Easter Brunch, and Father's Day BBQ.
"Sailing for Life" ™was conceived and first established as the theme for Dana West Yacht Club's 23rd Annual Charity Regatta in 2020, in support of the American Cancer Society.
 Together, DWYC and the ACS invite other yacht clubs, sailing organizations and generous sailors to adopt "Sailing for Life" as the theme for one of their fundraising events or other boating-related charitable efforts.
DWYS has a fleet of more than 25 boats that includes: RS Teras, Lasers, CFJ's and Naples Sabots that are provided free for use at our Summer Camp, Open Sailing in the off-season, Wednesday evening harbor racing in the summer, and local regattas throughout the year.  Our US Sailing certified instructors grew up at DWYC. They know the club, the harbor, the boats, and each other.
Our Fall/Winter Sessions are open to children ages 8-18 (Club membership is not required).
DWYC has a full calendar of events and activities taking place all year. Check out Master Calendar for the latest on what is happening at the Club, on the water and around the harbor regularly!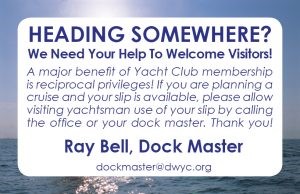 Monday: 4pm – 10pm
Thursday: 11am – 10pm

Friday: 11am – 10pm

Saturday: 11am – 10pm

Sunday: 9:30am – 10pm
CLOSED: Tuesday & Wednesday
Monday: 4pm to 9pm

Thursday: 12pm to 9pm
Friday: 12pm to 9pm
Saturday: 11am to 9pm
Sunday: 9:30am to 9pm
Interested in Membership?
Do you have questions and want to learn more about membership options or the application process?